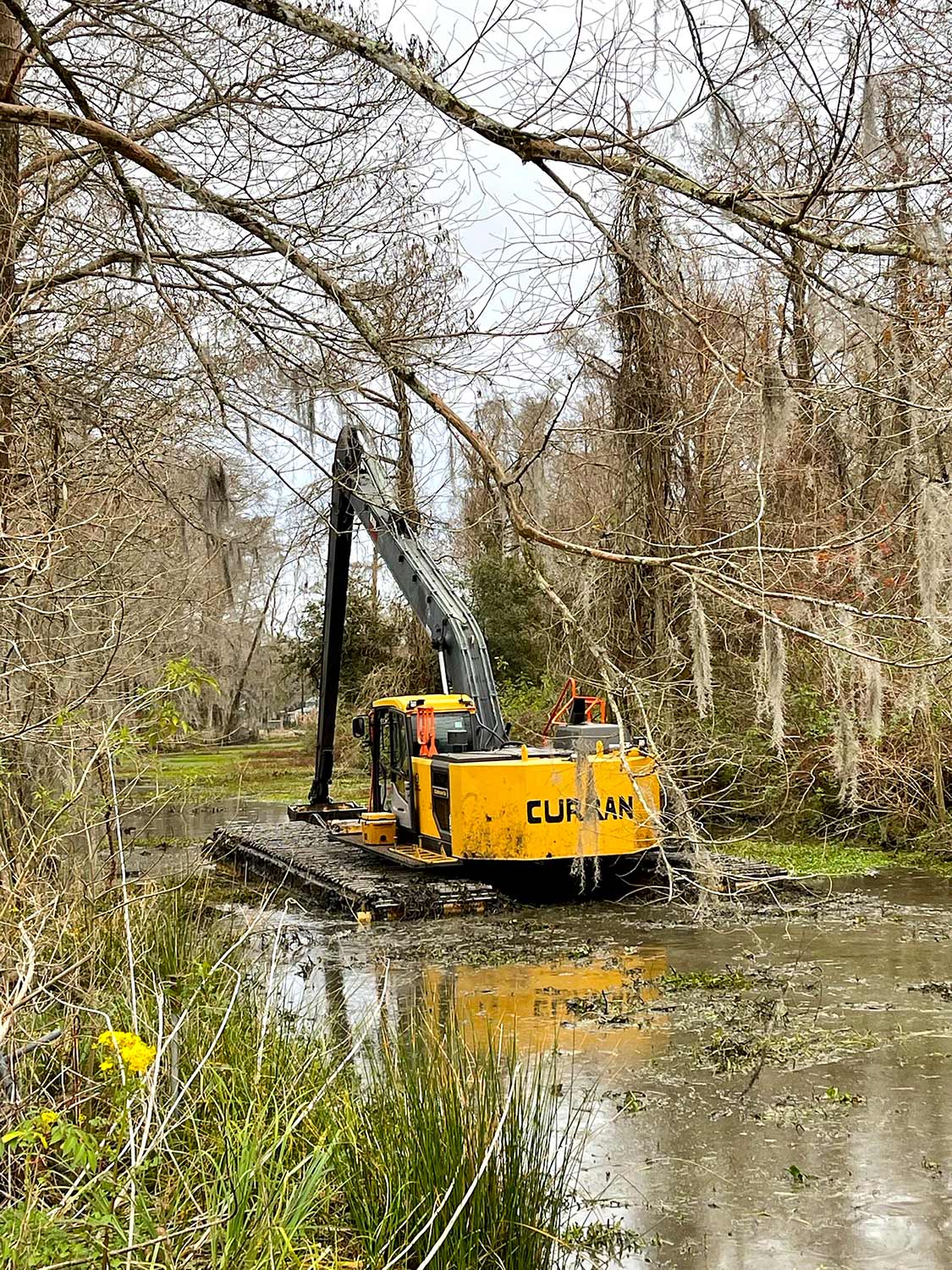 Honesty, integrity & experience
CurranCo is a Louisiana-based heavy construction company that serves clients throughout the south eastern US. We take great pride in building long lasting relationships with our clients, working proactively to finish on time, in budget and in a safe manner.
As a service-oriented and quality-driven construction firm dedicated to marine and wetland projects, CurranCo has completed numerous successful projects for its clients.
We specialize in marine, coastal and wetland restoration, levee construction and maintenance, dredging, land clearing and excavation/site work.
CurranCo has the local knowledge and contacts to find creative and cost-effective solutions for every size and type of project.